Kalon Prep Academy junior scholar, Hope Williams, and teacher, Rilee Wold, attended the World Food Prize Foundation's Global Youth Institute last week in Des Moines, Iowa.  Hope was one of 150 students that were chosen from around the world to participate.
Hope advanced from the regional youth institute at the University of Minnesota Morris to join students in sharing a research paper that each wrote on sustainability and food security issues that a country is facing. Hope's focus was food security issues in Somalia and ways to combat them.
While at the GYI, Hope had the chance to collaborate with other students during a Mobilize 4 Impact activity that allowed them to work together on real issues facing areas around the world.
Students were also able to attend the Borlaug Dialogue while in Des Moines. As stated on the World Food Prize Foundation's website, "The Borlaug Dialogue brings together individuals (1,300+ people) from more than 65 countries to address cutting-edge issues related to global food security and nutrition. Global leaders, experts, educators, students, and more joined the 2023 Borlaug Dialogue to discuss transformative solutions to achieve a sustainable, equitable, and nourishing food system.
Students had the chance to visit with and hear from 2023 World Food Prize Laureate, Heidi Kuhn. Kuhn is the founder of Roots of Peace, a non-profit that works in post-conflict regions removing landmines and planting vineyards and fruit trees. Her message to the students was that they are the future and have the opportunity to create peace.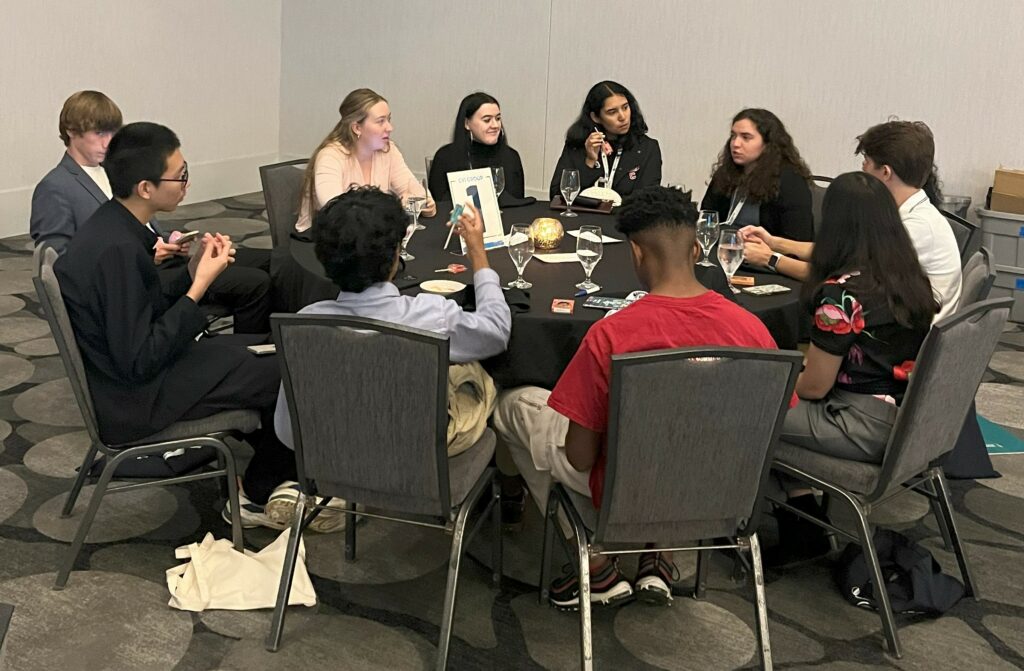 Rilee Wold, science teacher at Kalon, said, "Hope asked for an academic challenge and after finding this opportunity I challenged her to participate and see what she could do. She is a bright student who truly has embraced the challenge. It was so great to see her working with others on issues that truly matter to our future."
Kalon Prep Academy students will participate in the University of Minnesota Morris Youth Institute again later this school year.